When a company in the military and defense sector needs a manufacturer of printed circuit board assemblies, MPL is the company to call. Our quality, communication skills and responsiveness are second to none and backed by time-tested experience.
MPL's Defense PCB Assembly Services in Action
A nationally recognized company with 50 years of experience in defense, environment, and intelligence were looking for a manufacturer of circuit board assemblies. As a company committed to high quality and exceptional service, MPL was able to easily meet the demands of military and aerospace applications. For over fifteen years, MPL has continued to demonstrate our commitment to excellence as their supplier, routinely providing PCB assembly for the manufacturing and full lifecycle support of complex electronics systems dedicated to military and defense use.
ITAR Registered Defense PCB Assemblies
When supplying the Department of Defense, as well as other defense organizations, it is a requirement to comply with international trade regulations, including ITAR, in particular. As an ITAR-registered company, MPL can work with our customers' existing secure data transfer sites, or alternatively, can provide our own preferred methods of safe data transfer. We understand the industry and how vital security and confidentiality are to the design and manufacturing process for printed circuit boards and it is not something we take lightly.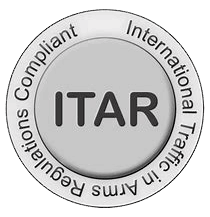 PCB Assemblies That Endure
Military-grade PCB assemblies are used in numerous applications, but regardless of use, these assemblies must be able to withstand the possibility of harsh war environments, and varying humidity levels and temperatures. Rest assured, your PCBA's will be built exactly as they were designed, with exceptional quality, leading to high performance in the field when you need it most.
Quality Defense PCB Assemblies
MPL stands out as a PCB assembly company that exhibits industry-leading process control and exceptional quality. Our customers often comment on our responsiveness during the manufacturing process; as an extremely service oriented company, we understand the importance communication plays in a successful partnership and the importance it plays in producing quality products. In addition to constant communication, MPL also ensures quality in every PCB assembly we manufacture for the defense industry by implementing thorough inspection processes. All assemblies are 100% visually inspected, in conjunction with AOI, for the right components, correct orientation, including visual inspection of every solder joint, resulting in an exceptional track record for first pass yield. This is shown in our RMA rate of 0.01% averaged over the last three years.