A key process indicator to assess a CM's ability to produce high-quality products is the Return Material Authorization percentage. MPL's RMA percentage is outstandingly low, with our company having achieved an average RMA rate of 0.01% over the last three years. Along with RMA percentages, we are also proud of our ISO 9001:15 certification and high on-time delivery rates. We routinely exceed OTD expectations, and we achieved an average OTD rate of 98.7% over the last three years, despite disruptions in the supply chain.
Our average employee tenure for current employees is over 13 years. With that, comes an unwavering dedication to quality shared among all members of the MPL team. Discover what MPL's dedication to quality can do for you and your PCB production needs today. All of our production staff at MPL are IPC certified and driven by a commitment to continuous improvement with the goal of delivering your products more efficiently with each run.
ISO 9001:2015 Certified
The current quality certificate we hold certifies our staff for manufacturing to IPC-A-610 class II and III standards. Through ISO, and the accompanying internal MPL Quality System, we have rigorous testing and other quality procedures in place to ensure your product is delivered to you defect free and on schedule.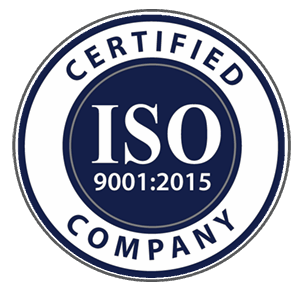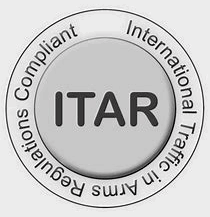 ITAR Registered
Apart from our ISO 9001:15 certification, MPL maintains International Traffic in Arms Regulations, or ITAR Registered. This certification means that MPL operates within full compliance of the government's security regulations. We can work with our customers' existing secure data transfer sites, or alternatively, can provide our own preferred methods of safe data transfer. We understand the industry and how vital security and confidentiality are to the design and manufacturing process for printed circuit boards and it is not something we take lightly.
Beyond ISO 9001:15 Certification | Hiring Quality
Our quality products are not simply the result of ISO certifications and other accreditations—our products are built with great attention to detail thanks to our outstanding workforce! Each member of our team is highly experienced, with our head solder techs each holding 25+ years of experience, our visual inspection team members each boasting 20 years of experience, and our test techs each possessing 15 years of experience as well. Moreover, MPL's extremely low employee turnover ensures we are all on the same page as we continue to grow and strive towards excellence.
Quality Control
We are often told by our customers that their reason for selecting MPL has to do with our notable process control system and the exceptional quality of our circuit board assembly services. As a result, our customers have said that MPL is the kind of low-maintenance supplier they prefer to do business with. These features are what differentiates MPL from other circuit board assembly service providers. Discover the industry-leading service that numerous customers already benefit from and contact MPL today for all of your printed circuit board needs!
Commitment to Quality
Our commitment to quality in PCB manufacturing is what has led MPL to pursue ISO 9001:2015 certification, ITAR Registered registration, a highly trained workforce, and so much more. When it comes to our business, the customer always comes first. So whether you require unique order specifications, or simply wish to talk with one of our associates about questions you have relating to our services, our team members are on standby, ready to assist you.